Two five-hour Zoom webinars on back-to-back days. Woo! I'm glad that's over. But seriously, check out the recorded sessions and talks. I loved everything. Good places to start are Jim Kurose's keynote (session 8) and the panel discussion on regulating artificial intelligence. I'm in awe of and grateful to all of the brilliant and hard-working folks who made it happen.
You can see all symposium sessions and a few dozen excellent research presentations on the symposium's showcase page.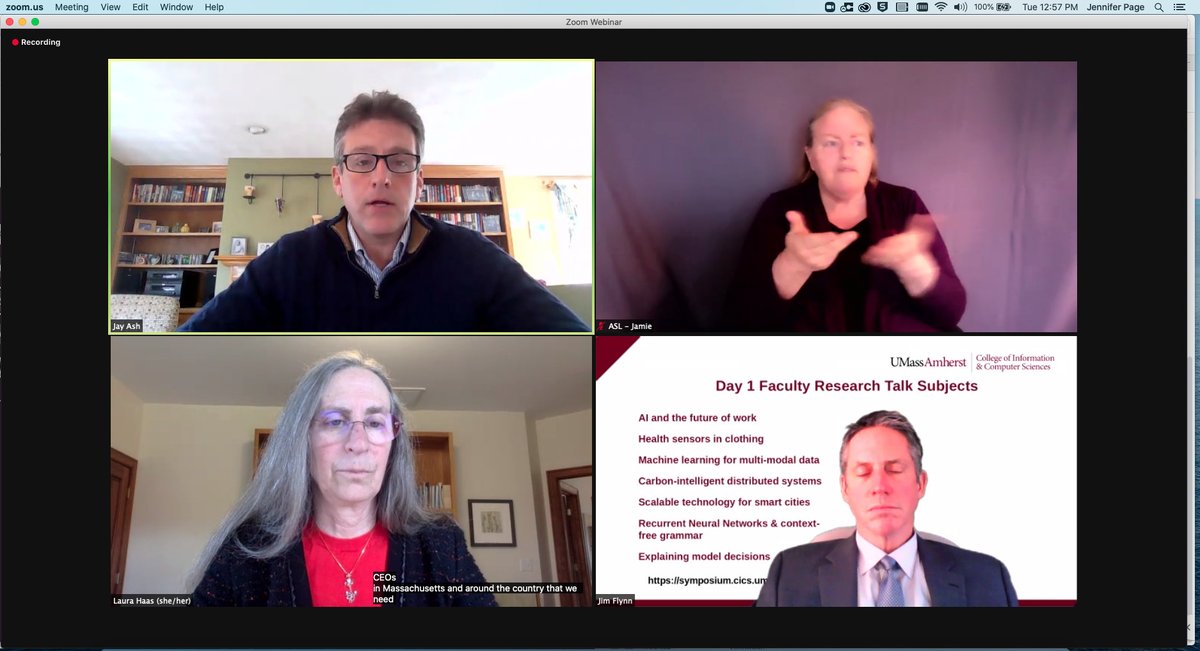 Q&A Session with Jay Ash (top-left), former Massachusetts Secretary of Housing and Economic Development, our excellent ASL interpreter, Laura Haas, Dean of the UMass Amherst CS college, and me with my eyes closed.